All your contacts in one central database

Synchronises with your email provider

Activate sub-communities with tags and segments

Look up and update member data easily

Send automated and manual emails based on segments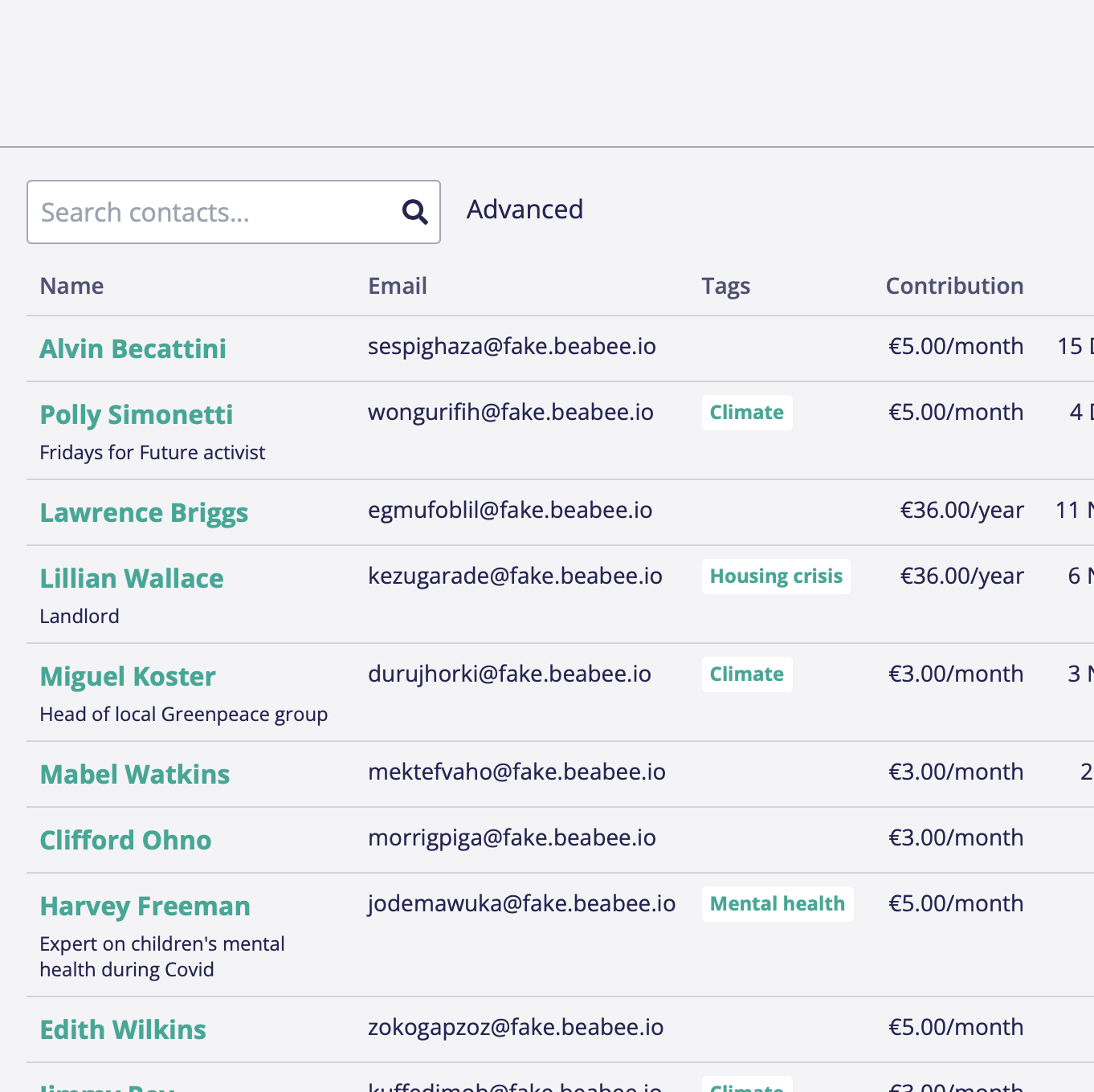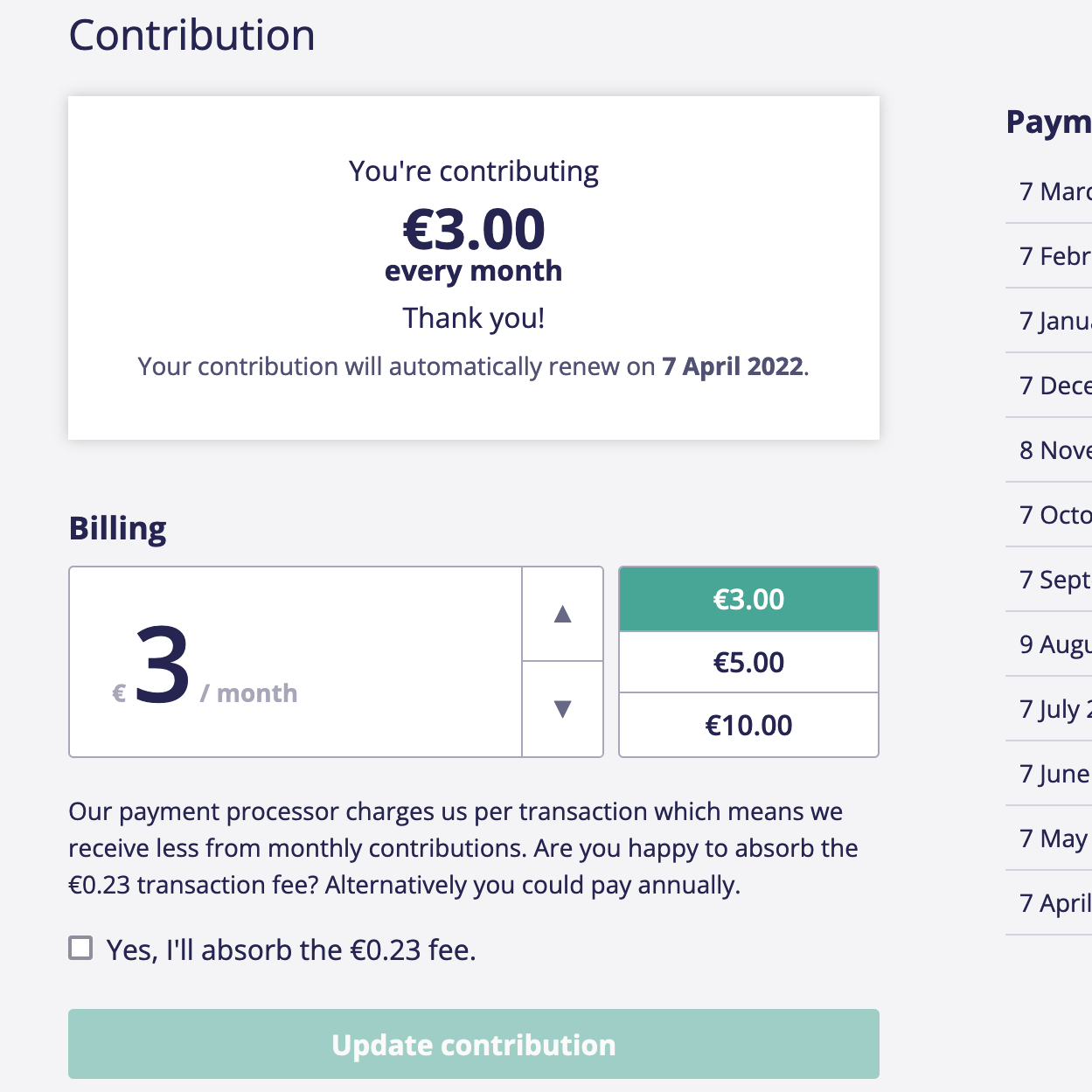 Give people access to their own user dashboard, where they can

get full transparency over the user data they share

update their information and payment details

participate in closed callouts
Collaborate with Callouts
Gather input, create surveys, or run simple crowd investigations with the integrated form builder

Collect and review community responses or download them as CSV-File

Set different levels of anonymity and decide, who can take part

To come: Use best-practice templates shared by other newsrooms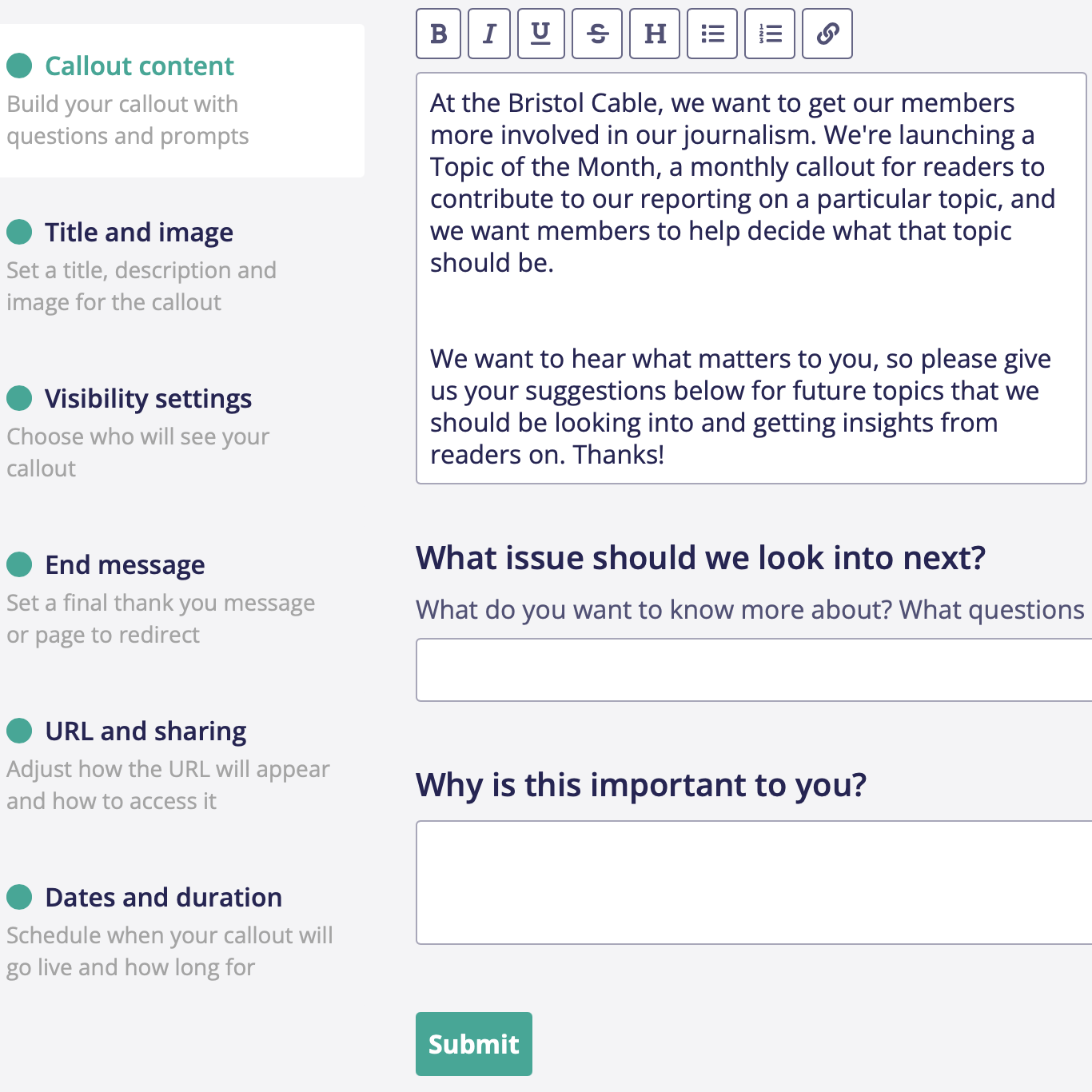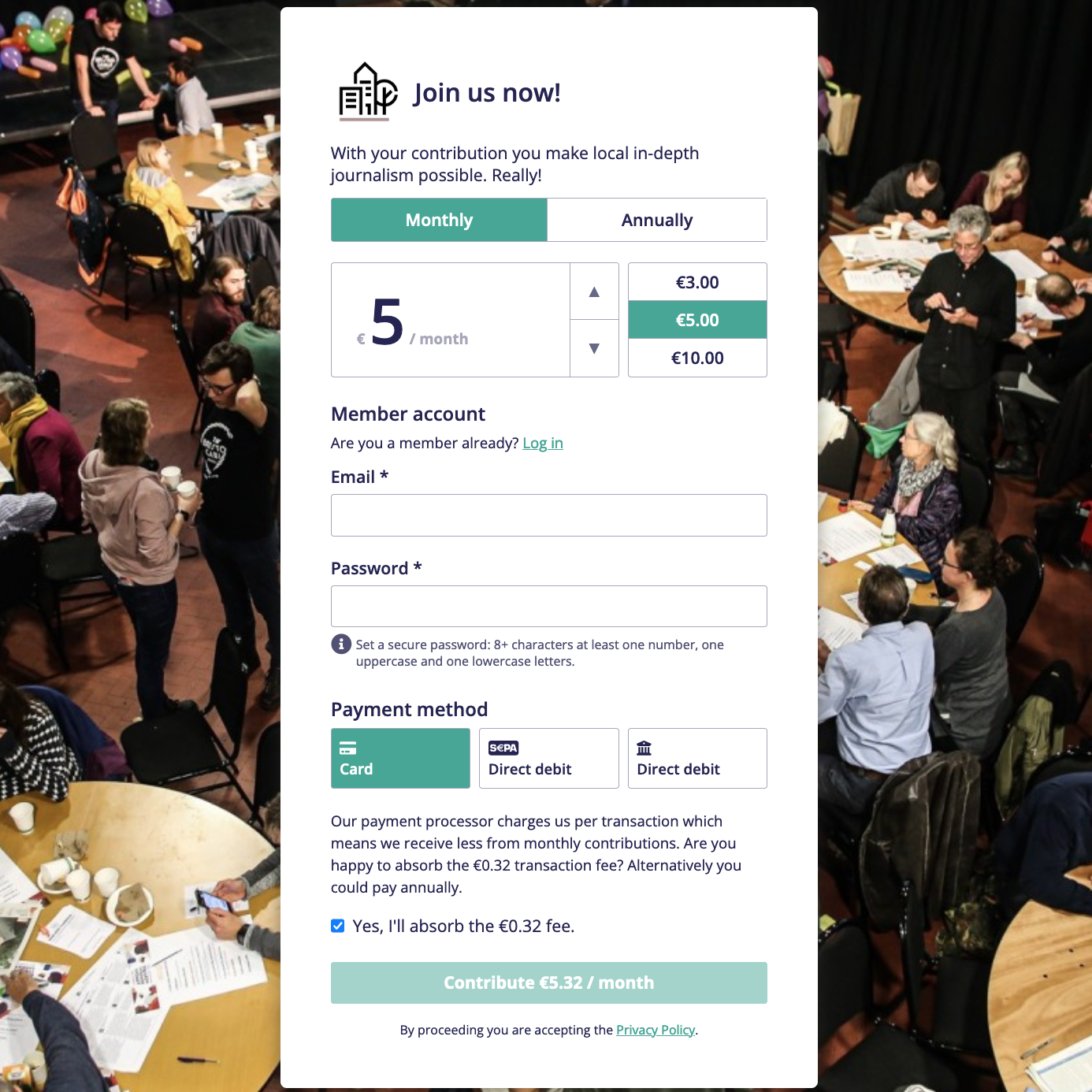 Collect and manage membership payments

Allow people to sign up directly with you, not a third party

Use your own URL, branding and calls to action

Deal with user consent in a GDPR compliant way

Set up standard amounts to guide people

Let people absorb fees for payment providers
Can I integrate beabee into my CMS?
No, beabee is not meant to be integrated into a CMS. But beabee runs on your own subdomain and can have your newsrooms look and feel. It's aimed to give your community a frictionless experience when registering for your community, taking part in surveys or becoming a paying contributor.
Can I setup a paywall with beabee?
So fare we focus on a membership model that works without a paywall. The idea is that everyone, no matter what they earn, can access your content and participate more in the local democracy. But of course we know that paywalls are a crucial feature for some newsrooms running subscription models, so we have it on our roadmap for the future.
As a beta user, will you help me set up beabee?
Yes of course! At the moment it's not even possible to set up beabee on your own (unless you are an open source user). We guide you through the process and provide you with a lot of templates to set up your first onboarding flow for your community members. For you, this takes about 1 to 2 hours of work if you have no other payment tools yet. If we need to migrate data, there is a bit more to it. Just contact us and we can chat through it.